"It's all about Thriving not just Surviving"
Advanced, Internationally Board Certified Colon Hydrotherapist
Advanced, Internationally Certified Bowen Therapist
Certified Rain Drop Therapist
Certified Breathing Coach
Reiki Level I and II

In progress…..
Reiki Level III and Master 
Heart Math Certification
---
You will experience Janelle's wisdom and knowledge throughout your treatment and leave feeling confident in her coaching. Your health and well-being is in capable hands with a therapist who practices through conscious empathy and equips herself with the knowledge and history of  highly respected therapies.
---
About Janelle Maurin
When forced to seek alternative healing paths from longstanding pain, illness and anxiety, Janelle Maurin found her passion through her own adversity. She found relief from her ailments through Bowen Therapy and Colon Hydrotherapy, Leading her to earned certifications from the International School of Hydrotherapy and the Bowenwork Academy USA in 2009. In 2017 she attened Biological Medicine classes with Dr. Thomas Rau from the Paracelsus Clinic of Switaerland. Learning the basics for a nurturing healing where we focus on the root cause and not just the symptoms and working to restore balance first and foremost. Janelle is able to apply these principles to her own therapies continuing to support the less is more apprach further. Janelle now shares these healing modalities with others at Spinning Tree Healing. 
​
Having a deep and grounded desire to enrich her technical knowledge and intuition, Janelle is always seeking more information and understanding in her fields. Combining the therapies to support a quicker and more compassionate approaches to healing through focus on the nervous system. She has earned the title of Advanced International Certified Bowen Therapist so that she could offer patients the highest quality treatment possible. Her ever-broadening base of knowledge ensures that each client receives the exact therapy needed for his or her healing process. Janelle is dedicated to empowering her clients and has the open mind and heart to help them find what they need.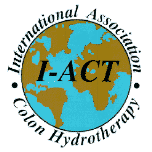 Janelle has reduced the pain level, along with the episodes of my hand falling asleep, by two thirds after just three sessions of Bowen therapy. She truly has the the healing touch. I can't thank her enough!
~CS
Yesterday I felt so much pressure, so overwhelmed. Everything was getting to me and I felt like a failure.
I walked in for my regular weekly appointment (if I didn't get regular Bowen therapy, my regular pain would be too much). I tell Janelle Maurin that I'm feeling like this, and within an hour I feel like I have everything under control: I can think, speak, the ideas are flowing, I feel balanced. It was so nice, and today I still feel like I can tackle anything – even traffic near the college. It feels like there are more hours in the day!
~JP
I'm so glad that you're here, Janelle. Thank you for providing the most professional service in town.
Dr. Christopher Lepisto ND
My son & I were rear ended in an auto accident in January which resulted in a very painful neck & lower back. I also had severe headaches, irritability, & "brain fog" that made me feel crazy! I began to see a Chiropractor & combined weekly Bowen therapy with chiropractic care. After only 2 sessions of this combination, I'm so pleased to report I no longer have headaches, my neck & back pain are all but gone, and mentally I'm back on track! I highly recommend Janelle Maurin with Spinning Tree Healing. She is very gentle, professional, & informative, & truly knows the art of healing. Thank you Janelle!
~J Watson
Over the last several years I have struggled with weight loss and lack of energy. I've tried all the fad diets, I even gave myself the HCG injections. Nothing worked. Every new year, the same thing, this is the year I am going to get in shape! Nope. I heard Janelle talking on the radio one day and went online to check her out. Finally made an appointment and man, am I glad I did! This girl has helped me through an intense detox, learning new ways of eating and it has worked! In the course of 8 weeks, I am down 20 pounds and have more energy and drive than I have had in years. All thanks to you Janelle, you are the bomb!
~R James